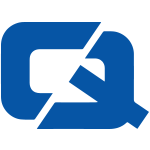 08 January 2013

The UK's motoring sector has received a significant boost as new figures have shown that car sales at now at a four-year high.
Statistics from the Society of Motor Manufacturers and Traders (SMMT) revealed that new car registrations in the UK grew by 5.3 per cent in 2012 to over two million units, marking the highest level since 2008.
Officials at the SMMT stated that these figures have been boosted by strong consumer demand over the past 12 months but warned that the new car market was still 14.9 per cent below the pre-recession level of 2.4 million units which was recorded in 2007.
Paul Everitt, chief executive of the SMMT, explained that 2013 could provide yet more positive results if the trend continues.
"Looking ahead to 2013, we anticipate the market will hold firm, with manufacturers and dealers working hard to deliver quality and value to motorists," Mr Everitt added.
Visit ChoiceQuote – for the #1 motor trade insurance