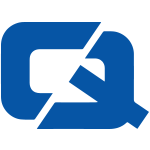 New car sales have dropped by 36.8 per cent compared with last year, figures published today show.
The data, from the Society of Motor Manufacturers and Traders and reported by the Retail Motor Industry Federation (RMIF), showed that 100,333 new cars were sold in November.
Sue Robinson, director of the RMI National Franchised Dealers Association, observed that some buyers may have been waiting for the reduction in VAT before making a car purchase, while others are being deterred by the current economic turmoil.
She predicted that car sales would recover once banks are "lending sensibly, to consumers, to business and to each other".
Meanwhile, Paul Williams, chairman of the RMIF and ReMIT, its training section, has commented on the Queen's Speech and its relevance to the motor industry.
He said ReMIT would be following the education and skills bill and would work with the government "to make sure that the outcome is practical for both businesses, employees and young people".
Visit the #1 motor trade insurance page.