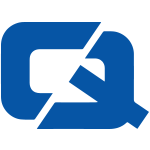 Registrations for newly-purchased vehicles have increased substantially in November on their 2008 levels thanks to the success of the scrappage scheme, according to new figures.
Statistics published by the Society of Motor Manufacturers and Traders (SMMT) show that 158,082 vehicles were registered last month, 57.6 per cent higher than the figure from November 2008.
Of these registrations, 21.6 per cent of the vehicles were purchased via the recently-extended scrappage scheme.
Paul Everitt, SMMT's chief executive, also attributed this strong relative performance to the buyers looking to avoid the January VAT increase and called for government action to sustain this recovery.
He said: "SMMT is urging government to use its Pre-Budget Report to sustain the recovery and generate business confidence by stimulating demand in key parts of the new vehicle market."
This comes after the industry body last month published statistics which showed that the rate of decline in UK car production is starting to slow.
ChoiceQuote – the #1 motortrade insurance page