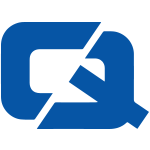 Sellers of cars need to know about their duties relating to carbon emissions.
The Society of Motor Manufacturers and Traders (SMMT) has issued a reminder to vendors in the industry about the Carbon Reduction Commitment.
Chief executive of the SMMT Paul Everitt said that dealers and manufacturers would need to work together in the coming year on the matter of conserving energy.
The Carbon Reduction Commitment covers all businesses that consume more than £500,000 of electricity annually and came into force at the beginning of April.
Franchised dealers could be affected by the commitment if they meet certain criteria, such as operating business with the vehicle manufacturer's name.
Earlier this month, the SMMT released data relating to carbon emissions of cars that were purchased under the scrappage incentive scheme.
On average, these vehicles released 132.9g/km, significantly less than the vehicles which were traded in.
Cars scrapped under the system had an estimated emission rate of 182.2g/km on average, according to the body's figures.
ChoiceQuote – #1 for motortrade insurance