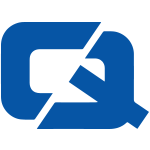 UK car dealers should be looking to introduce new deals and incentives for customers in order to prevent a dropoff in business after the scrappage scheme concludes.
Keith Parry, head of motor retail at Barclays, has warned that the end of the £2,000 discount offered to scrappage customers in February could lead to negative repercussions on trade.
This advice comes in response to new car registration totals for 2009 from the Society of Motor Manufacturers and Traders (SMMT), which exceeded forecasts made at the start of the year.
However, Paul Everitt, head of SMMT, warned that a hard year is likely to be approaching in 2010, which will also see VAT increase to 17.5 per cent.
Mr Parry agreed with this prognosis, stating that savvy dealers will already be devising means to counteract this potential downturn.
He said: "Dealers and manufacturers should now be working together to avoid the sales slump by developing deals and offers that take the place of the scheme and continue to incentivise price-conscious consumers."
For the #1 motortrade insurance page, visit ChoiceQuote