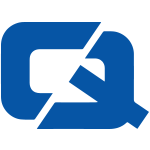 Motorists who fail to look after their cars could face more than a claim on their insurance policy.
According to research by vehicle supermarket Motorpoint, drivers could find themselves liable for expensive bills if they fail to look after the health of their automobile.
Research by the firm has found that almost 60 per cent of drivers fail to monitor their oil and coolant levels.
David Shelton, managing director of Motorpoint, suggested that the new year period is often the time when people decide to get fit, adding "but the nation's obsession with burning off calories following the Christmas period means that with the focus heavily on themselves, caring for their vehicles – what is often their second largest investment – is often overlooked".
Meanwhile, What Car? states that vehicles could need extra care during the winter months and urges drivers to use anti-freeze in their car's radiator.