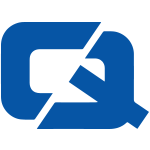 Motorists in Dundee are being urged to do their bit to help prevent car crime this Christmas – potentially also helping themselves to avoid an insurance policy claim.
Police in the city have announced that they will stage a number of high profile patrols over Christmas to deter criminals, but they suggest that local drivers can help in the fight against crime.
They advise motorists to park in busy areas that are well lit, keeping items such as handbags, mobile phones and satellite navigation systems out of sight.
Divisional crime prevention officer Constable Colin Brough said: "It only takes a few seconds for a thief to strike. Opportunist thieves seek out windows of opportunity; don't give them the chance."
He suggested that motorists make use of the city's ten Park Mark parking sites, which have undergone thorough assessment by police.
According to statistics from the Home Office, vehicle crime has fallen by 51 per cent since 1997.