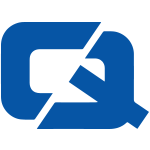 People looking for motor trade insurance may be interested to hear that spectators travelling to the 2012 Olympics will not be allowed to travel by car.
Exclusion zones will be drawn up in Manchester, Newcastle, Cardiff, Glasgow, Birmingham and London, where the main venues for the games are situated.
Spectators, estimated to number around 800,000 people on certain days, will be forced to travel by public transport, ride a bike or walk.
The Times reported on the plan which will allow a small number of disabled people to drive to the games but will make the majority use greener forms of transport.
Spectators in London will be given free travel cards for the underground and those from outside will be given cut-price tickets.
The original plan to build park-and-ride sites on the M11 and M25 has been scrapped.
People in Manchester may remember the massive public transport drive which surrounded the 2002 Commonwealth games, which saw spectators bussed to and from events for free.