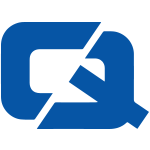 14 June 2013

There's always so much focus on getting 'cheap' motor trade insurance, but is cheap always best? Yes, it may make good business sense to keep your costs down, but at the end of the day it's much more important to make sure you're fully covered.
So what exactly is the difference between cheap and expensive motor trade insurance?
Just like so many things in life, when it comes to motor trade insurance, cheap may not mean good. A policy that comes with a lower price tag may not provide the level of cover that your business requires, leaving you to pay out more if something goes wrong.
Cheap motor trade insurance could be a sign that things you would usually expect to be included as standard are only offered as optional extras, meaning you have to keep adding cover on until you get what you need. Each little extra you add on to your policy also adds money onto your overall cost and if a policy was basic to begin with the number of extras you might have to opt for could ultimately make your policy more expensive than if you had gone for a higher cost insurer in the first place.
Sometimes it's best to go for a slightly more expensive policy as it will probably include more cover as standard. This will ultimately save you money as you won't need to add as much on to fully cover your business to the required level.
When looking into a more expensive motor trade insurance policy, it's worth checking that you aren't getting too much cover. Although getting more as standard is great, there can be such a thing as too much cover. If you are a sole trader that doesn't have any employees you don't want to end up paying for unneeded employee liability insurance.
The key to good and affordable motor trade insurance is balance. If something looks too good to be true, there is a good chance it is; just as paying through the nose doesn't always equate to the level of cover you require.
The best rule to go by when weighing up your motor trade insurance options is to choose a policy that gives you more as standard. It's also a good idea to look at exactly how much more certain extras are, especially if you aren't entirely sure the extras are required.