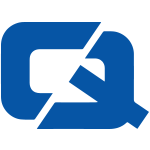 Chevrolet has announced plans to introduce a trade-in incentive scheme for new car buyers in order to compensate for the conclusion of the scrappage scheme.
The manufacturer is launching the Switch & Save initiative, which will offer buyers a trade-in price of at least £2,000 in return for vehicles aged between six and ten years old.
This scheme will run until June 30th 2010 and will be applicable to the company's entire range, with the exception of its Spark and Matiz models.
Mark Terry, managing director of Chevrolet UK, expressed hope that the programme will be able to attract buyers unable to capitalise on scrappage because their vehicle was not old enough.
He added: "We want to show our customers that even now the scrappage scheme has ended, Chevrolet cars still offer enormous value for money."
The scrappage scheme ended on March 30th 2010, having accounted for one-fifth of all new car sales for the duration of the initiative.
Visit ChoiceQuote for the #1 motortrade insurance