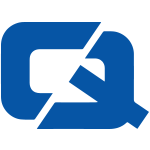 15 August 2012

Chevrolet is set to unveil its latest sport utility vehicle (SUV) at a world premiere in Paris on September 27th.
The manufacturer's Trax model is said to be a car that truly displays the looks of a Chevrolet vehicle, providing a modern, well-organised and flexible interior for the everyday driver.
Motorists will be able to take advantage of the range of options that the Trax comes with, including a choice of three engine types across its European range. Drivers can pick from a 1.4 litre turbo, 1.6 litre petrol and 1.6 litre diesel.
The more adventurous motorist will also have no trouble taking the new Trax off-road as the car features an on-demand all-wheel system for handling the rough terrains.
Susan Docherty, President and Managing Director of Chevrolet Europe, said: "For many decades, Chevrolet has been known for its dependable and capable SUVs. Trax will deliver on all of the traditional Chevrolet values and more. It is a modern, highly versatile yet fuel-efficient small SUV, offering car-like handling and all-wheel drive."
For the #1 motor trade insurance – visit ChoiceQuote