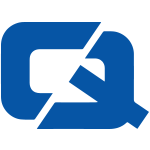 Drivers potentially risking a claim on their insurance policy over the festive season could have declined in number as police have reported that fewer drink drivers were caught.
Christmas and new year saw police conduct 155,000 breath tests, of which 7,800 were found to be positive for too much alcohol.
The figure compares with the 9,700 people caught intoxicated at the wheel the previous year.
"This sends out a powerful message to anyone thinking of drink driving – you are in a dwindling minority and have an increasingly high chance of being caught," commented road safety minister Jim Fitzpatrick.
Meanwhile, Acpo head of roads policing and Nottinghamshire Chief Constable Steve Green said that he was encouraged to see that about 10,000 more breath tests were carried out over the recent period compared with a year earlier.
Figures from the RAC Foundation, however, show that many people travelled with drink drivers over the festive period.