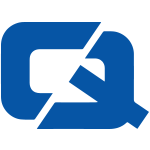 03 January 2013

Citroen is boosting its range of vehicles currently available on the market with the launch of two new special editions of the DS3 Red.
The French manufacturer has released the DS3 DStyle Red and the DSport Red to give motorists options going into the new year, with both of the vehicles coming with a host of mod cons.
Officials at Citroen have noted that the cars are available in a range of colours including Polar White, Perla Nera Black and the exclusive 'Red Touch', which can be implemented on both the interior and exterior.
The special edition vehicles are on the market from as little as £15,655 up to £18,060 depending on the additional extras a driver chooses to add.
Citroen has been keen to stress the importance of energy efficiency with the new DS3 models offering CO2 emission output of as low as 98g/km.
For the #1 motor trade insurance, visit ChoiceQuote