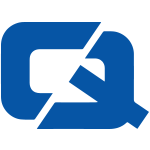 12 September 2012

Citroen has once again signalled its commitment to create more and more energy-efficient vehicles with the launch of a brand new van.
The French manufacturer is to launch the Electric Berlingo commercial model at the Hanover Motor Show, which displays the latest technology in creating emission-free vehicles.
Officials have stated that the Berlingo builds on Citroen's rich tradition of developing more energy-efficient cars and vans which have less of an impact on the environment. The company originally released the first-generation electric model, Berlingo Electrique van, which was on the UK's market up until November 2005.
The latest incarnation in Citroen's commitment to green vehicles contains eco-driving information which tells the driver how much they energy they have consumed over their journey.
Other features include a heating device with an eco-system designed to limit the amount of energy that is used as well as brakes that help to conserve reserves in a recovery function.
For the #1 motor trade insurance – visit ChoiceQuote