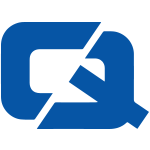 31 January 2013

Citroen is set to launch its latest energy-efficient vehicle after it unveiled images of the all-new Berlingo Electrique.
The manufacturer will be showing off the van at the Commercial Vehicle Show at Birmingham's NEC on April 9th to 11th and it will build on Citroen's commitment to producing electric vehicles for an automotive market that is keen on reducing its impact on the atmosphere.
Officials noted that full UK specification and pricing will be revealed closer to the show, but gave details about the host of features that the Berlingo Electrique will contain.
These include a deceleration and braking energy recovery system and an electric heating system which accesses an eco-mode to help reduce the amount of energy consumption that the vehicle uses.
It will go alongside Citroen's already bustling range of electric cars and vans which includes the Hypno, which the company describes as "an elegant crossover vehicle", able to "deliver outstanding performance and environment efficiency".
For the #1 motor trade insurance, visit ChoiceQuote