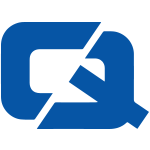 Motorists in Preston, Lancashire, may be interested to read that plans have been put forward to introduce a number of 20 mph zones across the city.
Reduced speed areas could be implemented in Greyfriars and Cadley if proposals from a council working group go ahead.
According to the Lancashire Evening Post, the new zones would be marked with signs at the end of roads and may incorporate smiley signals.
Motorists who exceed the speed limit could face being penalised by police, which could in turn have repercussions for their motor trade insurance premiums.
Preston council's development cabinet member councillor Neil Cartwright said of the scheme: "We want to do it as quickly as possible. There has been a lot of local pressure in this area because of speeding cars and a lot of the roads being used as rat runs."
Meanwhile, schoolchildren in Yorkshire are trying to tackle the problem of speeding with a poster campaign.