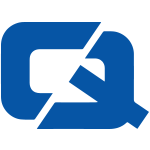 More than ten per cent of the UK's potholes are not being filled by councils despite posing a potential risk to drivers and their motor trade insurance premiums.
TyreSafe cites recent research as showing that 12 per cent of potholes are still not being filled, equating to 120,000 holes in the road.
The organisation adds that since 1996, the number of claims being made as a result of potholes has risen by 78 per cent in London alone.
But it adds that motorists may be able to avoid damage to their vehicle – and potential claims on their motor trade insurance – by keeping their tyres filled to the pressure levels recommended by the automobile's manufacturer.
It may also be worthwhile to travel at slower speeds near potholes to avoid a tyre blow-out, the body suggests.
Meanwhile, the BBC claims that it would take 11 years to fill all of the UK's potholes at the current rate at which they are being dealt with.