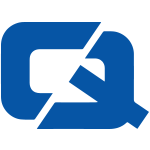 A new fuel efficiency labelling scheme for used cars has been hailed by vehicle information provider HPI as a boon to both buyers and sellers of second-hand vehicles.
The firm has welcomed the Low Carbon Partnership's decision to extend the HPI CO2 Certificate, which provides environmental performance information, to used as well as new cars.
It stated that the scheme would make it easier for sellers to provide accurate energy efficiency information on its vehicles, which in turn will help potential buyers to make more informed choices.
HPI added that the move was indicative of the increasing importance of green performance measures to dealers and consumers alike, making the provision of relevant information "more important than ever".
Alan Bishop, industry relations director for HPI, said: "Motorists are becoming aware that better environmental performance also means lower running costs and lower road tax."
This comes after vehicle hire firm Europcar last month identified fuel efficiency as a "key priority" for many private and corporate motorists in the UK.
ChoiceQuote – the #1 for car insurance