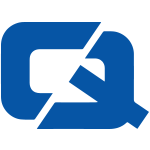 14 September 2012

For many pregnant women the last thing they want to do is to get behind the wheel of a car but for those that do, the Institute of Advanced Motorists (IAM) has offered some helpful advice.
The organisation's guest advanced driver, Amanda Smith, has noted that comfort is key for pregnant women that plan on getting about in the car, however she also advocated the safety of both the would-be mother and baby.
Ms Smith said that women should put the lap strap below their bump from hip-bone to hip-bone. She went on to say that the driver should adjust themselves accordingly to find the best seat position that is right for them, accommodating both their bump and their comfort.
She added: "There is much advice available on whether or not is it safe to drive while you're pregnant. As long as you feel well and are comfortable, you can continue to drive up until labour."
For the #1 motor trade insurance – visit ChoiceQuote