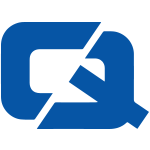 Car dealers are becoming increasingly confident about their business prospects in the coming months, according to a new industry survey.
The Retail Motor Industry Federation's (RMI's) latest Dealer Attitude Survey has revealed that 75 per cent of networks are now more satisfied about their profit returns, while two-thirds have become happier with the relationship with manufacturers.
According to the body, this is in part due to the success of the scrappage scheme in boosting sales, as well as the effectiveness of the cost-reduction measures initiated by many businesses.
Sue Robinson, director of the RMI, stated that an increased understanding on the part of manufacturers regarding the difficult economic situation is also allowing for an improved business climate.
She added: "Despite continued political and economic uncertainty in the coming months the dealers surveyed seem reasonably positive about their businesses in the next six months."
This comes in the same week the Society of Motor Manufacturers and Traders predicted that the positive effect of the scrappage scheme will extend beyond the end of the initiative itself.
Visit ChoiceQuote, the #1 for motortrade insurance