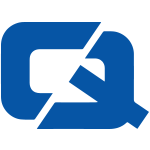 Consumer confidence needs to be restored by the government if the automotive industry is to continue to weather the storm of the recession, it has been claimed.
According to the Society of Motor Manufacturers and Traders (SMMT), the government should help to restore confidence to UK drivers by encouraging banks to support finances.
It claimed that if the financial sector grants the loans and credit required from motorists to fund their car purchases, then the industry will fare well.
SMMT chief executive Paul Everitt added: "The UK motor industry is weathering the global recession and beginning the long road to recovery."
This comes after recent figures conducted by the society revealed that the pace of decline in car output is now slowing.
Meanwhile, HPI Use Cr Valuations recently claimed that the used car market is set to recover slowly but surely despite the continuing effects of the credit crunch.