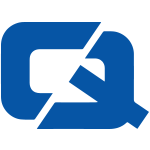 12 December 2012

More and more people are looking to purchase vehicles through consumer new car finance at dealerships, new research has shown.
Figures from the Finance & Leasing Association (FLA) found that this method of paying for vehicles is used by 70.2 per cent of all consumers who decide to buy a new car.
However, while this proved to be a favourite among those that are looking to purchase a vehicle it is expected to soar once again in the next 12 months, according to the FLA's head of motor finance.
Paul Harrison said: "2012 has been a spectacular year for car finance. Over 70 per cent of consumers now turn to their local dealership and motor finance providers to fund their new car purchase. We expect this figure to approach the 75 per cent mark in 2013."
New cars that were financed by private consumers also grew by 40 per cent over October 2012 compared to the same time last year.