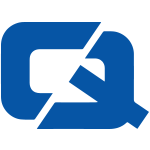 Drivers in Leicester who park in the city's bus lanes could face being towed away on top of a potential insurance policy claim.
New council proposals have made the case for removing vehicles in this way after 67,000 parking fines were handed out last year.
The council took over parking enforcement from the police and has generated £1.8 million from the fines, the Leicester Mercury reports.
Councillor Patrick Kitterick, cabinet member for transport, stated: "We will look at increasing the level of fines and we're also going to look at bringing in a tow-away service for people who park in bus lanes and people who haven't paid their fines."
He added that it was disappointing to see that drivers had not been deterred from their bad parking habits.
According to the Association of British Drivers, bus lanes unnecessarily increase journey times and cause traffic jams to develop.