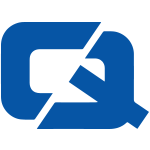 Motorists in the north who fail to take out car or van insurance for their vehicle could find that they are caught out more easily from 2009.
In April 2009 a new "super database" will be brought in to help identify drivers who have evaded their car or van insurance payments.
Information will be gathered by police and linked to details already held by the Driver Vehicle Licensing Agency to spot motorists who are breaking the law and confiscate their vehicles, the Sunday Sun reports.
According to the publication, more than 50,000 people living in the north of the UK could face having their automobiles confiscated as a result.
It states that officers are keen to implement the database, which could reduce the number of people breaking the law while also taking vehicles linked to criminal activity off the roads.
Website Fool.co.uk states that motorists could save money on their insurance by paying for their cover in one lump sum and adding another driver to their policy.