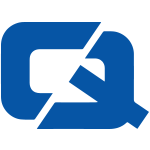 An increasing number of used car buyers have turned to using dealer finance to make vehicle purchases in February 2010, according to a new report.
Figures from the Finance & Leasing Association (FLA) have shown that 54,414 used vehicles were purchased using motor finance during the month, a three per cent increase compared to February 2009.
In addition, the total value of these advances rose to £498 million which represents an 11 per cent year-on-year rise.
This trend towards greater uptake of dealership finance deals was also present in the new car market, which FLA head of motor finance Paul Harrison described as being a sign of rising consumer confidence.
He added: "We may well be seeing a return to a more settled car-buying pattern as government incentive schemes come to an end."
According to figures released by British Car Auctions earlier this month, average used car values in the UK were also on the rise in March, which it said was due to increased demand among buyers.
ChoiceQuote – #1 for motortrade insurance