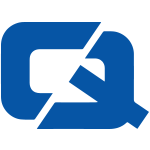 The past 12 months has seen a record number of people buying cars on dealer finance, according to the latest figures from the Finance and Lending Association (FLA).
Statistics from the motor trade organisation have shown that 62.9 per cent of all cars bought in 2011 were by consumers using dealer finance. The figure is ten percentage points above the previous year's figure.
Dealer finance has helped people buy 729,000 used cars adding to a four per cent increase from 2010 and has also added to a one per cent rise in people buying new cars which rose to 517,500.
Whilst research by Confused.com has found that the cost of car insurance is rising, with young men paying nearly double as much as women for cover, it has not put off people buying vehicles.
Paul Harrison, head of motor finance at the FLA, said: "Value-for-money offers and flexible finance deals have attracted customers to showrooms and led to an almost ten percentage point increase [to 62.9 per cent] in the popularity of forecourt finance for new cars."
For the #1 motor trade insurance, visit ChoiceQuote