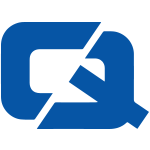 Car registrations in December were significantly greater than they were in the same period of 2008 thanks to the influence of the scrappage scheme, according to new figures.
Statistics released by the Society of Motor Manufacturers and Traders (SMMT) have revealed that 150,936 new vehicles were registered last month, representing a year-on-year increase of 38.9 per cent.
Just over a fifth of these registrations were made via the scrappage scheme, with the initiative accounting for a similar proportion of all cars sold since its introduction.
Paul Everitt, SMMT's chief executive, stated that the scheme has helped the UK motor industry to exceed the forecasts made at the beginning of the year.
He added: "Sustaining the progress made in the latter part of 2009 will require stronger demand from fleet and business buyers, alongside the greater availability and affordability of credit and finance."
The body has also credited the scheme with slowing the rate of decline in UK car production in recent months.
For the #1 motortrade insurance, visit ChoiceQuote