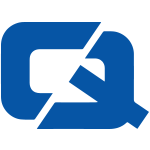 Drivers who leave the keys in their ignition when defrosting their vehicles could find themselves risking more than an insurance policy claim.
Last week saw nine automobiles taken by thieves across the Greater Manchester area after their owners left the keys in the ignition, the Manchester Evening News reports.
Police are now urging motorists to stay in their vehicles if they plan to leave the keys in the ignition.
Chief Inspector Haydn Roberts, of Greater Manchester Police's Traffic Network Section, warned: "It only takes a few seconds for a thief to steal a car when the keys have been left in the ignition, so they will have driven off in your vehicle before you've even had chance to finish filling up a jug of water to clear the windscreen."
Meanwhile, officers in Lancashire recently issued local drivers with a similar warning, according to the Blackburn Citizen.