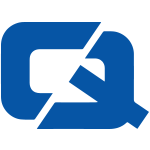 The number of drivers potentially risking a claim on their insurance policy may have been lower in Devon and Cornwall over the recent festive period.
Police figures have highlighted that 59 fewer drink drivers were netted during Christmas and new year, making a total of 276 motorists caught over the legal blood alcohol limit.
The Express and Echo reports that police launched their Think Safe, Drink Safe campaign to cut down on intoxicated motorists, conducting an increased number of breath tests over the period.
"It is pleasing that there has been a big drop in the number of people being caught, particularly as we carried out more breath tests," stated Inspector Richard Pryce of the force's road policing unit.
Figures released recently by the Association of Chief Police Officers also highlighted a drop in the number of motorists caught over the limit over the festive season.