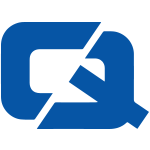 20 August 2012

Drink-driving continues to be a problem in the UK, according to the latest figures from the Department for Transport (DfT).
The organisation noted that there had been an 18 per cent rise in the amount of fatal accidents involving drink drivers last year, up from 220 in 2010 to 260 in 2011.
There was also a substantial rise in the number of people being killed in accidents involving motorists under the influence of alcohol with the DfT showing a 12 per cent increase over the same time period.
Officials noted that this increase followed from an all-time low of fatalities involving drink drivers in 2010.
Simon Best, chief executive of the Institute of Advanced Motorists, said: "The problem is many crashes occur the morning after – there needs to be more education on the effects of driving after drinking. A heavy night drinking could leave you over the limit the morning after. The message to all drivers is don't drink and drive."
For the #1 motor trade insurance – visit ChoiceQuote