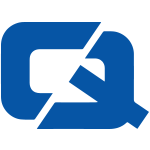 Fewer Scottish motorists could be risking a claim on their insurance policy by getting behind the wheel when under the influence of too much alcohol.
Police in the central area of the nation have released figures highlighting a 13 per cent drop in the number of drink drivers caught between December 6th 2007 and January 5th 2008.
Some 45 motorists were caught over the limit during this period compared with 52 the year before.
"While these figures are encouraging its still disappointing that 45 drivers chose to risk losing their licence, job and livelihood. They are still putting their life and others at risk," stated Inspector Graeme Allan of the force's Road Policing Unit.
The number of drivers caught speeding was also down by almost half from 1,273 in 2006 to 663 during the recent festive period.
Meanwhile, the BBC has reported recently that the number of drink drivers caught over the period in the Highlands and Islands also fell.