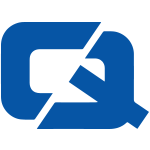 07 September 2012

The summer is coming to a close and the nights are beginning to draw in and that means darker early evenings, and motorists across the UK are being advised about the preparation they should take if they plan on bringing the car with them on a night out.
Officials at the Institute of Advanced Motorists (IAM) are imploring all Britons that are heading to the cinema, nearest restaurant or theatre to establish where they can safely park their vehicle. The organisation noted that people should think ahead and pick out a spot that is in a well-lit area and within a decent walking distance from wherever they are intending to visit on that evening. Drivers are also advised that if they arrive at their destination during daylight then they should do all the reversing then, as it makes it easier than carrying out this manoeuvre in darkness.
Security should be regarded as a major priority as the last thing someone wants after an enjoyable meal or evening out is to come back and find that their vehicle has been broken into by an opportunistic thief. The IAM stated that all valuable belongings should be well hidden so that no-one passing by spots an expensive radio. Items do not necessarily have to be that expensive, a simple bag could cause intrigue for the would-be thief who could chance their arm that something valuable is inside.
Peter Rodger, IAM chief examiner, said: "Don't just remove valuables from your car. Opportunist thieves will smash windows to get anything. If they can sell something for 50p, they will break in and steal it."
When going out in a big group, people are urged to establish which one of them will be the designated driver for the evening. Under no circumstances should anyone attempt to get behind the wheel after having an alcoholic beverage so if a group can not make a decision to who will take the responsibility and stay sober, then hiring a taxi, catching a bus or train may be a better option.
For the #1 motor trade insurance – visit ChoiceQuote