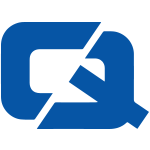 30 September 2013

Despite the unseasonably warm weather recently gracing the UK, there is no question about it – winter is on the way. 
For many, now represents a time to get all vehicles prepared for the colder temperatures and the more treacherous roads. 
Motorists may take their vehicles to local garages to get their car checked over, in order to discover whether or not it is set to tackle the changing environment. Motor traders should anticipate the potential increase in customers visiting their premises and contact an insurance broker to ensure they have appropriate cover in place to protect against customer accidents on site. This could be a particular concern in icy weather. 
A number of motorists will want to fit winter tyres to their vehicles, as they provide extra grip on roads in icy conditions and are more durable. Furthermore, many will want to check the tread-depth of their existing tyres, as this can severely impact how well a car stays in control. 
This should be also be the case for motor trade businesses that have their own vehicles. In order to decrease the possibility of having an accident, resulting in a claim, it is vital to ensure that you have done everything possible to guarantee you are safe on the winter roads. 
In addition to the problems associated with the icy roads, there are also risks with poor visibility. Making sure that all bulbs are working and that lens surfaces are clean will increase how well you can see in the darker days, as well as in foggy and icy conditions. 
If you have staff that use business vehicles, you should ensure they are fully aware of the risks present on winter roads, and make pre-journey checks before heading out on the roads. Simple rules like this will help to reduce the risk of you and your staff being involved in an accident.
Remember, making a claim on your insurance will have an impact on future policy prices. Losing your no claims discount can lead to increased costs when it comes to renewing your motor trade insurance. Ensuring that your business and your customers have the best chance of being safe in winter conditions reduces the possibility of having to make or claim, or being claimed against