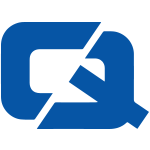 12 November 2012

Winter is setting in across the UK and with that comes darker nights, freezing temperatures and slippery road surfaces.
This time of year may be an exciting one for some people as they prepare for the Christmas holidays and the festivities that come with it but for motorists it presents a more dangerous proposition on the country's highways. Parts of the road network may have a tendency to freeze over with black ice in places all across the land and with this in mind Churchill is advising anyone that gets behind the wheel to be cautious while out and about.
The organisation noted that 44 per cent of motorists increase their risk of having a crash over the winter period simply because they have not properly de-iced their car's windows. Visibility is key during this time of the year, especially due to the fact there could be fog or heavy snow at any given moment and clearing the window of all types of obstruction is highly important.
Churchill's survey revealed that many drivers are not taking precautions to help avoid accidents in adverse weather conditions with the organisation noting that 24 per cent of motorists did not take corners at slower speeds while 26 per cent fail to allow for more time to get to their destination. These instances can be quite dangerous as due to colder weather there is the likelihood that a car could skid if it attempts to brake quickly.
The company offered some advice to motorists including the fact that increasing the distance between themselves and the car in front can help to avoid any form of crash should the driver need to brake suddenly.
Tony Chilcott, head of Churchill Car Insurance, said: "It is really important that, during winter, drivers do not assume that they can drive at the same speeds and in the same style that they would in fair and dry conditions. Remember that you may not always be able to see ice patches, so at the very least it's a good idea to reduce your speed, particularly when driving around corners."
Visit ChoiceQuote – for the #1 motor trade insurance