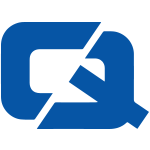 12 October 2012

Owning a car is becoming more and more expensive and motorists are increasingly angry about the rising cost of fuel, according to a new survey.
Research by Admiral found that nine out of ten drivers felt they were being overcharged for their petrol and are progressively more concerned that these prices could soar even further in the future.
The UK government is bearing the brunt of the majority of criticism as the company noted that 76 per cent of the respondents put the blame for these soaring prices firmly at the door of ministers.
Oil companies (41 per cent) were also highlighted as being responsible for the rise in costs.
Sue Longthorn, Admiral managing director, said: "Motorists are clearly annoyed at the current cost of fuel. With the proportion of the price at the pumps made up of duty and VAT, it's clear that motorists see the government as the biggest culprits when it comes to inflated fuel prices."
For the #1 motor trade insurance, visit ChoiceQuote