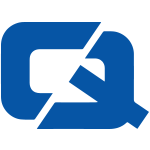 10 August 2012

Drivers across the UK are being given advice on how to manage their speed as part of the Institute of Advanced Motorists' (IAM) latest guidelines.
The organisation encouraged people to be fully aware of how fast they were going and be ready for sudden changes in the speed limit on certain roads by keeping an eye out for signs along the highways.
Peter Rodger, the IAM's chief examiner, noted that speed limits are designed to be the maximum, not a minimum and if motorists are driving along a stretch of road in poor conditions the best thing to do is slow down.
The IAM also advocated travelling at a speed which allowed the driver to stop in time should anything unexpected cross their path.
Mr Rodger added: "Know the speed limit and always abide by it. That doesn't mean you have to drive slowly, but we all have to stay within the limit."
For the #1 motor trade insurance – visit ChoiceQuote