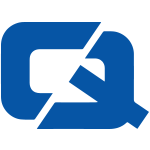 Motorists have been making substantial credit-crunch savings by opting to purchase used cars, new figures have revealed.
This comes after a new survey carried out by Manheim Auctions showed that more people are willing to bid in an auction today compared with ten years ago when the general public found the used car auction atmosphere intimidating.
Manheim therefore reported the sale of a number of older models at recession-busting prices, such as a 2002 Ford Mondeo at £900 and a 2000 Mazda 323 at £585.
Managing director Mike Pilkington commented: "We have noticed a significant increase in the general public attending auctions throughout the UK looking for bargains and the 21 per cent fall in used car prices over the past year means that there are real bargains to be found."
This comes shortly after auto industry analysts EurotaxGlass's revealed that used car prices were down by around a fifth at the start of the year, compared with the same period in 2008.
Visit the #1 Motor Trade Insurance page