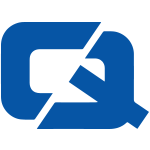 A large proportion of drivers who have taken advantage of the recently implemented scrappage scheme have turned to Ford for their needs.
At least that is what the car manufacturer has claimed, saying that its dealers take around 300 orders a day under the government-backed initiative.
Nigel Sharp, managing director at Ford of Britain, explained: "Ford has taken a healthy share of scrappage business considering the limited number of models we have in the budget area, which represents the vast majority of these sales."
He added that drivers have been expressing a particular interest in its range of smaller vehicles, including the Ford Fiesta, the Ka and the Fusion models.
This comes after car manufacturer Nissan recently claimed that motorists still stand to strike a good deal with motor traders without the scrappage scheme.
According to the organisation's latest figures, finance offers either remained unchanged or improved in the second quarter of this year compared with the first three months.