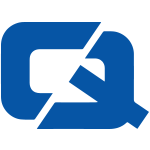 Leicester motorists, potentially including those with motor trade insurance, are set to receive motoring advice to help them get through the winter.
Highways Agency workers will be present at Leicester Forest East motorway services on Wednesday December 12th to provide drivers with tips on what to be prepared for this season, including the items they should carry in their vehicles and how to plan their journeys.
Iftikhar Mir, area performance manager for the Highways Agency in Leicestershire, said: "Latest statistics show that 53 per cent of people would carry on with a journey regardless of a severe weather warning, so we have launched a campaign giving advice on Safe Driving in Severe Weather."
Workers will also be distributing ice scrapers and road atlases for free to those who attend.
According to Think, the government's toad safety website, motorists should be aware that they need to drive for the conditions in winter.