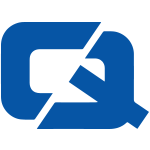 Drivers in Birmingham are being urged to remove items from their vehicles, even if they are worthless.
Motorists hoping to avoid potential motor trade insurance claims might want to follow the advice given by police in Castle Bromwich to always take possessions out of vehicles to reduce the chance of a break-in.
Sergeant Paul O'Reilly of the Castle Bromwich neighbourhood police team commented that even empty plastic bags should be removed because a thief may be unaware that the bag is holding nothing.
"Even though it's of no value, car owners still have their window put through and the cost and hassle of repairing it," he stated.
The advice follows a spate of thefts from vehicles in the area, which occurred as a result of people leaving items in their vehicles, attracting thieves.
In January, a laptop containing information on 600,000 military personnel was stolen from a car in Birmingham.