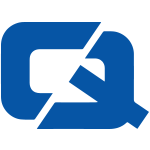 Motorists in Humberside are being urged to remember to remove valuable items from their vehicles when they park up.
Police suggest that leaving possessions in the automobile could tempt thieves to break in – potentially resulting in an insurance policy claim for the owner.
They add that satellite navigation (satnav) systems are the most popular items to be taken by thieves.
Acting Detective Chief Inspector Steve Clay said: "It only takes a minute to remove things like satellite navigation systems and brackets or wiping the mark off your windscreen and this could be the difference between you being the victim of a theft or not."
Officers have said they will be patrolling car parks in Scunthorpe town centre to look out for criminals but urge divers to take responsibility for their vehicles by removing possessions.
Police in the area also recently launched a crackdown on drink drivers and those who use a handheld mobile when behind the wheel.