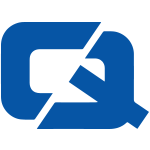 People heading back to work this week might want to ensure that their tyres are safe if they want to avoid a claim on their insurance policy.
Organisation TyreSafe is warning that motorists could find the road conditions challenging over the coming days as snow and other winter weather conditions set in.
"With snow and ice forecast to hit the country's roads in during the next few days, we strongly advise that motorists pay even greater attention to the condition of their tyres and find out their manufacturer recommended pressures if they are unsure," it stated.
The organisation also cited findings by car supermarket Motorpoint, which showed that half of the country's drivers do not regularly check their tyre pressure, with a third failing to keep note of their tread depth.
Meanwhile, the government warns motorists that they could be liable for a fine and penalty points if caught with faulty tyres.