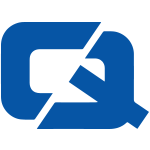 Motorists who potentially put more at risk than a claim on their motor trade insurance by using a mobile phone at the wheel are set to face a government crackdown.
Road safety minister Jim Fitzpatrick has announced a £1.5 million Think! campaign of radio and cinema advertisements to go alongside last year's TV commercial in a bid to highlight the dangers of driving while using a phone.
"Our latest research shows the message is getting through to drivers but some people are still needlessly risking their own lives and putting others in danger for the sake of a phone call," he commented.
Meanwhile, earlier findings by the government showed that drivers' reaction times slow by 50 per cent when they use a mobile phone and are 30 per cent slower than the responses of their counterparts who are under the influence of alcohol.