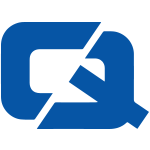 28 November 2012

The UK's first fully operational electric bus has been heralded as the innovation of the year at an awards ceremony.
Optare plc's Optare Versa EV has been named the winner of the Society of Motor Manufacturers and Traders (SMMT) Award for Automotive Innovation and represents another step forward in getting the UK to go green.
Paul Everitt, SMMT chief executive and chair of the judging panel said: "Optare has pioneered the development of the UK's only full-sized electric bus, reaffirming the sector's commitment to lowering vehicle emissions while offering fleet operators enhanced efficiency and tangible cost savings."
There has been a concerted effort from automotive companies to reduce their carbon emissions to help the environment.
Stagecoach has been fundamental in this, with the bus company launching a fleet of energy-efficient double-decker vehicles which have less impact on the atmosphere and moves the firm away from using the traditional petrol powered buses.
Visit the #1 motor trade insurance page