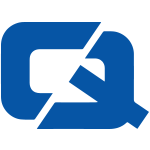 Mass adoption of electric cars will remain a relatively distant prospect unless they become more commercially and practically viable.
This is the conclusion of a new report from Deloitte, following a survey conducted by the market analyst showing that only 16 per cent of respondents see themselves as potential first movers to buy or lease electric vehicles.
According to David Raistrick, automotive partner and head of manufacturing at Deloitte UK, this reflects the fact that current offerings are falling short of consumer expectations in terms of cost, driving range and charging time.
He stated that manufacturers must therefore invest in research and development in order to meet demand and change perceptions of electric cars as being impractical.
Mr Raistrick also called on the government to do its bit to support the sector by offering financial incentives to purchase the green models.
"Just like the government supported the highly successful car scrappage scheme, they should now be turning their attention to electric vehicles," he said.
This comes after David Shelton, managing director of Motorpoint, stated last month that range, reliability and price are all issues that must be addressed to encourage widespread adoption of electric motors.
ChoiceQuote – #1 for motortrade insurance