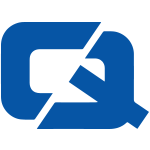 21 November 2012

The European car market has showed signs of slowing as new figures have displayed a decline in overall sales across October.
Statistics from the latest JATO Dynamics analysis showed that new car sales fell by 4.7 per cent over the continent during the past month which has added to the 7.2 per cent decline over the year-to-date.
Despite a number of major companies such as Kia, Volkswagen and Mercedes-Benz announcing record production and sales figures, there was an overall fall in major European countries.
Gareth Hession, vice president of research at JATO, said: "The rising sales in Great Britain and Germany show some signs of hope for the European car industry, but the industry must not be complacent."
The UK and Germany have performed well over the month with sales up 12.1 per cent and 0.5 per cent respectively but this was offset by falls in the other 'Big 5' markets with Volkswagen's Golf currently leading the way.
For the #1 motor trade insurance – visit ChoiceQuote