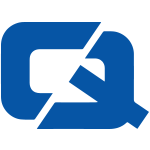 Used car sellers have been advised that costly extras and gadgets may not necessarily bring the best return when sold with a second-hand vehicle.
Car value expert Glass's has revealed that the expensive, hi-tech extras included in prestige vehicles, such as radar cruise control or night vision, are the most likely to see their value depreciate.
Both of these devices are estimated to lose more than 80 per cent of their trade value after just 12 months.
The information provider therefore advised emphasising those features which improve the aesthetic of a vehicle, such as larger wheels or a panoramic sunroof.
Richard Crosthwaite, prestige car editor at GlassGuide.co.uk, said that doing so will allow sellers of such vehicles to retain a much larger percentage of the car's original cost.
Last month, the company released a guide to the vehicles likely to retain the smallest percentage of their original sale price, with the Alfa Romeo 166 performing worst in the survey.
ChoiceQuote – the #1 for motortrade insurance