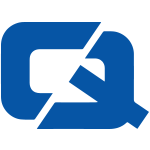 UK drivers who may unwittingly be risking a claim on their insurance policy by using fading brakes are being urged to upgrade their vehicle parts.
Car Parts Direct is warning motorists that brake fade can have consequences and result in "heart-stopping" and "frightening" experiences.
The firm cites research as showing that even a delay of one second in braking at 70 mph could result in a vehicle travelling an extra seven car lengths.
But it adds that motorists could benefit from fitting performance brake discs, which can help remove moisture or gas that build up between the pads, making braking difficult.
Mark Cornwall of Car Parts Direct said: "We regularly hear from customers who describe the 'brake fade effect' when ordering brakes."
Meanwhile, the Times claims that there are three types of brake fade. One is caused by overheating, another is caused by gas and the third occurs when the brake fluid gets too hot.