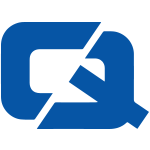 Sellers of used cars are likely to benefit from a drop in trade values in the coming months, according to a report.
Car pricing expert CAP has noted in its April Black Book that the strong sales performance seen in the second-hand market thus far in 2011 has been tempered by rising trade values, which has put a limit on dealers' profit margins.
This trend is expected to ease off in the immediate future, but retailers were nevertheless warned that further challenges will be posed by a fall in the availability of high-quality three-year-old stock.
Despite this, Tim Bearder, editor of the Black Book report, noted that the used market is in a fairly healthy state, with the sub-£3,000 price bracket seeing particular success.
"This has so far been a very strong year for used car business and several major dealer groups have revealed that the first quarter was their best trading period for a long time," he explained.
Last month, analysis from British Car Auctions showed that average used car values rose to a 14-month high in February 2011, but nevertheless noted that the market is starting to experience downward pressures.
ChoiceQuote – #1 for motortrade insurance
Related News