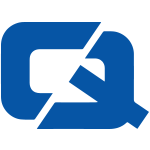 20 November 2012

Fiat has announced that it has made its one millionth 500 vehicle at its manufacturing plant in Poland.
The car has been a favourite with motorists all over the world since its inception in 2007 in the European country and has been sold in 100 nations across the globe, boosting the Italian company's success.
Officials noted that the 500 embodies a genuine expression of Italian style and character, receiving rave reviews from drivers and industry experts alike during its tenure on the world's highways.
Since its inception the Fiat 500 has been breaking records and improving the company's performance within the automotive industry and helped it to reach its highest market share of 13.9 per cent registered in Europe in 2008 and then it topped its sales figures, shifting 186,000 units over 2009.
The 500 has also been popular in the US and recorded an eighth month of growth during October.
For the #1 motor trade insurance – visit ChoiceQuote